Carrot Cake Bircher Oats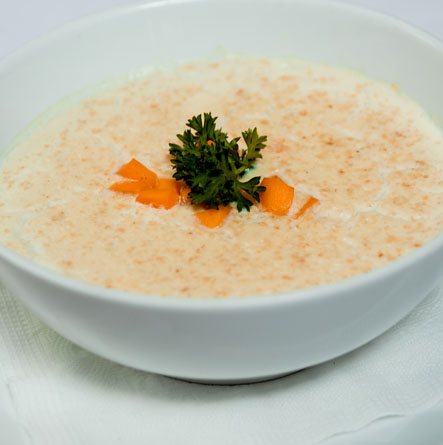 Recipe Intro:
This Bircher recipe takes overnight oats to the next level. Combine all the classic carrot cake tastes you love with the sweet and salty umami effects of our 6115 Organic White Miso Powder to create a taste combination that will make breakfast dangerously delicious.
Recipe Motivation:
This recipe was inspired by white miso powder's umami effects and the warm filling sensation of over night oats.
Why this Nikken item was used:
The 6115 Organic White Miso Powder adds a mouthwatering, crave worthy, take-another-bite effect that elevates the tastes of carrot cake to whole new level. It sweetens the carrot and adds a creamy, buttery like nuttiness to the oats. It's a complete complement to the dish.
Directions:
1. Whisk together all ingredients except the walnuts and oats.
2. Fold in the oats and walnuts and soak overnight.
3. Gently stir the Bircher before serving.
4. Top with shredded coconut, pecans, or crunchy granola