Spicy Asian Dipping Sauce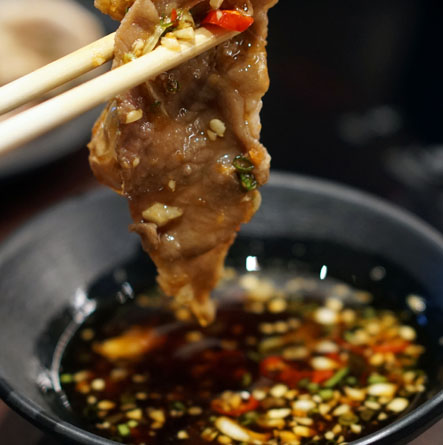 %

Ingredients
59.56%

Water

3.2%

Sambal Oelek

1.94%

Ginger Paste

9.7%

Sugar

23.3%

Tamari Soy Sauce Powder - 5303

0.23%

Fish Sauce Powder - 1620

1.94%

Rice Vinegar Flavored Powder - 5401

0.13%

Roasted Garlic Extract Powder - 2355
Heat water to approximately 140°F.
Mix together dry ingredients (sugar, 5303 Tamari Soy Sauce Powder, 1620 Fish Sauce Powder, 5401 Rice Vinegar Powder and 2355 Roasted Garlic Extract Powder).
Slowly add dry ingredients to water while blending with an immersion blender. Mix until completely dissolved.
Add ginger paste and Sambal Oelek and whisk or blend until completely dispersed.