Chicken Free "Chicken" Noodle Soup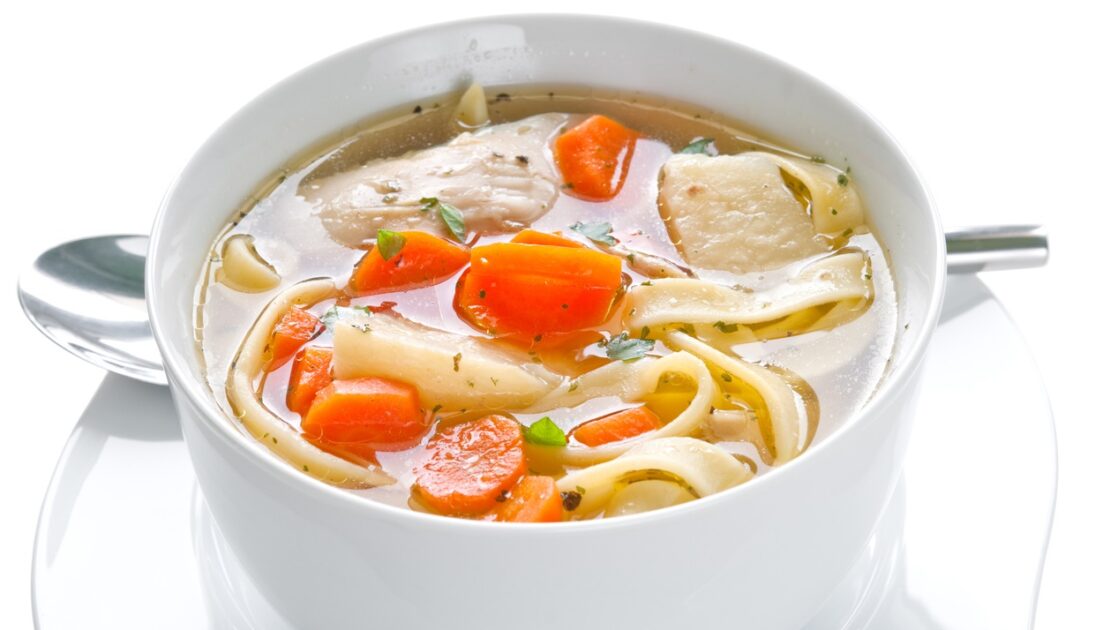 %

Ingredients
94.80%

Water, Tap

3.63%

Noodle of Choice

1.15%

6120 White Bean Curd Powder

0.14%

Salt, Kosher

0.09%

2230 Roasted Onion Extract Powder

0.08%

Garlic, Granulated

0.07%

Parsley, Flakes

0.03%

Thyme, Ground

0.02%

White Pepper, Fine
Recipe Intro:
The delicious, mouthwatering, soul satisfying tastes of this chicken-free "Chicken" Noodle Soup will transport you right back to your childhood. Enjoy classic comfort food without compromise with our 6120 white Bean Curd Powder.
Recipe Motivation:
Classic Chicken Noodle in an vegetarian way.
Why this Nikken item was used:
The 6120 White Bean Curd was used to impart delicious, roasted chicken like tastes. It also lends incredibly depth and savory complexity to this modern twist on an American classic.
Directions:
1. Mix all dry ingredients together.
2. Bring water to a boil.
3. Whisk in dry ingredients, simmer 3 minutes.
4. Add dried pasta to simmering water, bring to a boil, cook to desired doneness.
5. Serve immediately.